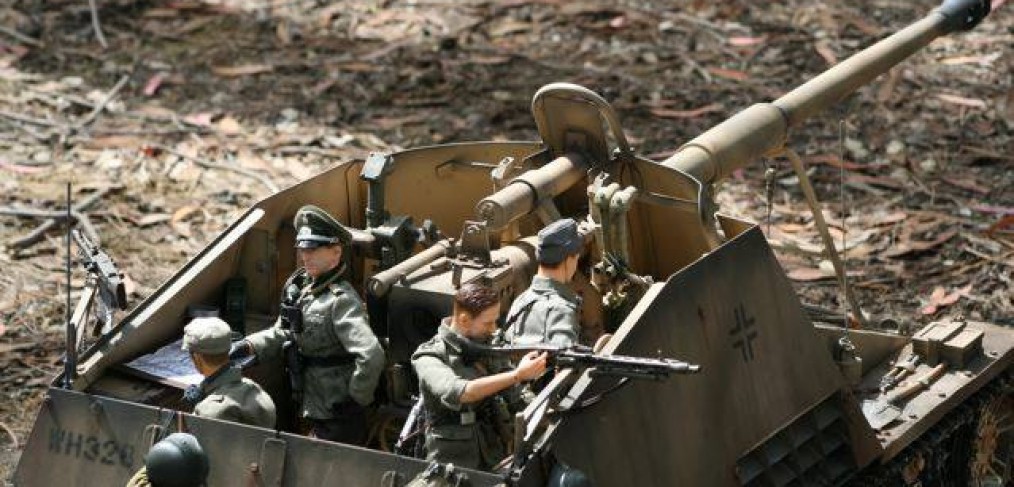 Spearhead Army Group armored fighting vehicles
Bugle call for RCX! Witness the barrage and high caliber of 1/6 scale radio controlled World War II tanks. Spearhead Armor Group lands their armored fighting vehicles March 12 & 13 in Costa Mesa. Move out soldier…and get your tickets today at www.RCX.com.
Most of these vehicles are of World War II American and German tanks that are made from steel, aluminum and injected molded parts. These tanks weigh up to 400 pounds and are powerful enough to pull your car in neutral. The professional detailing and accurate look of these tanks makes them museum pieces for collectors or for hollywood filmmakers. Armor Group is a organization that dedicates itself to demonstrate and manufacture World War II 1/6 scale radio control model tanks and other fighting vehicles of that era. Founded by Victor Lou and Keith Giffin in 2013, Spearhead Armor group has become a leading force to promote and educate the public about the history of armored warfare and recognizing the men and women who fought in the second world war.
The members are a unique blend of artist, electricians and engineers who have designed and fabricated award winning models that have been showcased in museums and the entertainment industry.